This year has been one of the most challenging in living memory for the footwear industry. But many footwear brands and retailers have adapted and are coming out of the crisis stronger than before.
Companies have focused on becoming more digitally agile; supply chains have been tested and made more robust; and store staff have come to the fore, helping shoppers to navigate the new normal.
Business leaders across the industry have been quick to lend support to the NHS, including generation donations to frontline health workers. Footwear retailers also continued to play a central role in their local communities across the UK and Ireland, despite the economic challenges.
As the industry slowly starts to get back to business as usual, Drapers Footwear Awards on the 23 September 2021 celebrated the brands and retailers that went above and beyond to protect their staff, work with their suppliers and partners to maintain business continuity, and serve their customers and communities throughout the coronavirus crisis.
There were 17 awards, including new categories Shop Employee of the Year and Online Operation of the Year. Many congratulations once again to all our winners. You can see pictures of the trophy recipients, ceremony and networking receptions by clicking on this Flikr link
Category sponsor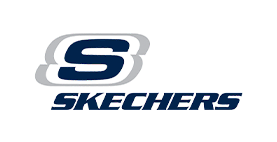 Charity sponsor
OFFICIAL SUPPORTER
​